SHOWERSEAL® POLYURETHANE SEALANT
ShowerSeal® is a family of KBRS waterproofing products that when used together create a completely seamless water barrier for the entire shower. While all KBRS, Tile-Basin® shower bases are already pre-coated with our leak-free ShowerSeal® waterproofing membrane, using the KBRS ShowerSeal® family of products while installing your shower adds the highest level of waterproofing available for a leak-free shower installation that's second to none.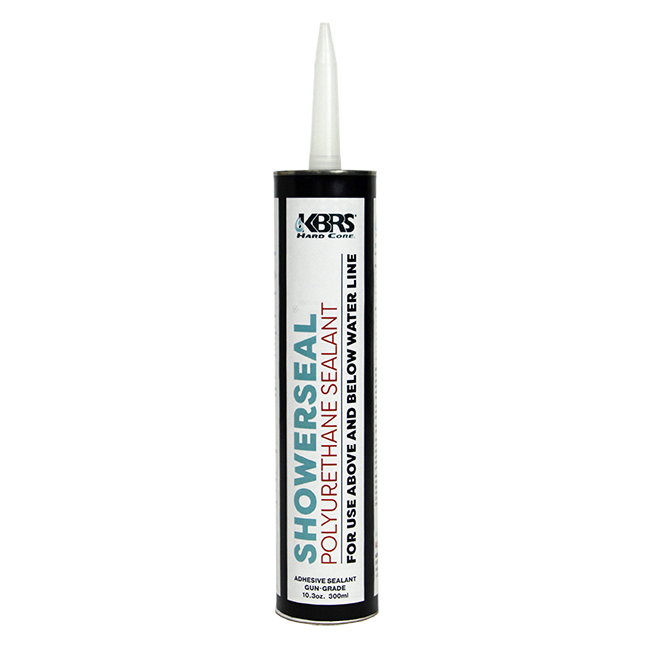 KBRS ShowerSeal® polyurethane sealant is used around the showers drain, and will provide a permanent seal for filling all joints and gaps in a variety.