Comfort Clad provides additional insulation to your home to help keep you cool in the summer and warm in the winter. Comfortable all year-around. No matter which profile you prefer, our insulated Comfort Clad vinyl siding better insulates your home by reducing thermal conductivity.
Added impact resistance: resists dents and hail damage
Does not require painting
5.0 Permeable rating allows the siding to breathe and not absorb moisture
Reduces thermal conductivity
Armor Coat™ finish inhibits color fading and provides outstanding weatherability*
Meets or exceeds industry standards for ASTM D3679
Meets VSI standards
Limited-lifetime warranty
Made In the U.S.A.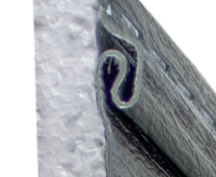 .046 & .048 Thickness
Panel lies snug against the wall reducing surface irregularities, providing a smooth, uninterrupted sightline.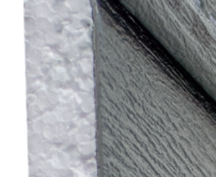 Rigid EPS Insulation
Foam laminated to the panel, increases the rigidity and solid feel of each panel.
Termite Protection
Foam contains Preventol®, providing additional termite protection.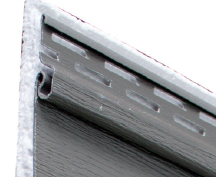 Double Staggered Nail Hem
Wind resistance through a better engineered nail hem.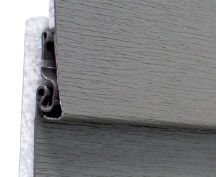 Tuff-Lock®
Locks each panel firmly to the panel below for superior integrity.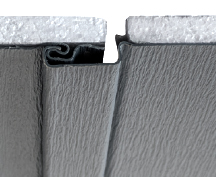 Board & Batten Nail Hem and Lock
Locks each panel firmly to the next panel course.
---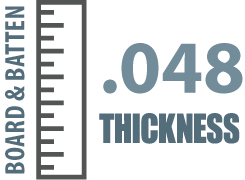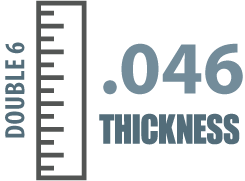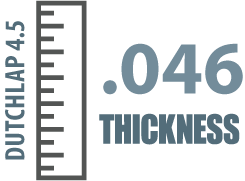 AVAILABLE PROFILES
A)   Board & Batten
– Length 10′ – 0″
– 17 Panels/Ctn.
– 1 Sq./Ctn.
– Ctn. Weight: 60 lbs.
B)  Dutchlap 4.5
– Length 12′ – 6″
– 11 Panels/Ctn.
– 1 Sq./Ctn.
– Ctn. Weight: 70 lbs
C)   Double 6
– Length 12′ – 6″
– 8 Panels/Ctn.
– 1 Sq./Ctn.
– Ctn. Weight: 70 lbs