The Wedge™ is the perfect linear slope solution when constructing a barrier-free bathroom shower. While it is engineered to be used with a linear drain, its linear geometry and extreme durability allows it to be used for all types of water drainage applications.
Need to drain water away from your building's envelope on exterior decks, balconies and patios? The Wedge™ has you covered. And for high traffic or "extreme durability" areas, the compression strength (PSI) can be easily increased in our factory upon request.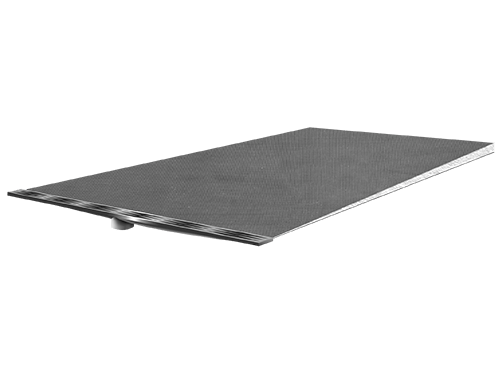 The KBRS Wedge™ has a leading edge of 1/4" with a slope (2%), and is available in custom sizes. Due to the linear geometry of a Wedge™, it is very customizable in the field.